Get D' Gist understands that the election would take place in thirty-one (31) Local Government Areas (LGAs) and four hundred and ninety-three (493) wards in Akwa Ibom state.
Local government areas where the election will take place are: Abak, Eastern Obolo, Eket, Esit eket (uquo), Essien udim, Etim ekpo, Etinan, IbenoIbesikpo asutan, Ibiono Ibom, Ika, Ikono, Ikot abasi, Ikot ekpene, Ini, Itu, Mbo, Mkpat enin, Nsit atai, Nsit Ibom, Nsit ubium, Obot akara, Okobo, Onna, Oron, Oruk anam, Udung uko, Ukanafun, Uruan, Urue offong oruko and Uyo local government area.
In the build-up to the election, Incumbent Governor Udom Emmanuel of the Peoples Democratic Party (PDP), Nigeria's main opposition party, has popped up clearly as a top contender for the office of the governor.
On the other hand, Nsima Ekere of the governorship candidate of All Progressives Congress (APC), Nigeria's ruling party, is hoping to unseat Emmanuel as the governor.
Forty-five (45) candidates are vying for the post of a governor, 331 candidates are running for the House of Assembly. There are 2.11 million Registered voters in Akwa Ibom.
Get D' Gist is on the ground to give you live updates from the election. Kindly keep refreshing the page to get all the latest updates.
---
Live reports from Akwa Ibom state:
09:54 am: Ward 8 unit 4 Nsit Atai LGA. Accreditation and voting is going on peacefully.
09:40 am: Ward 7 unit 7, Nsit Atai LGA. Voting commences but there is low voters turn out.
09:33 am: APC alleges harassment of its supporters at PUs in ward 11, Itak, Ikono LGA.
09:31 am: Ballot papers missing at PU 2B, ward 11, Itak, Ikono LGA. According to INEC officials, four sheets of ballot papers are missing. An ad hoc staff says the matter has been reported to INEC.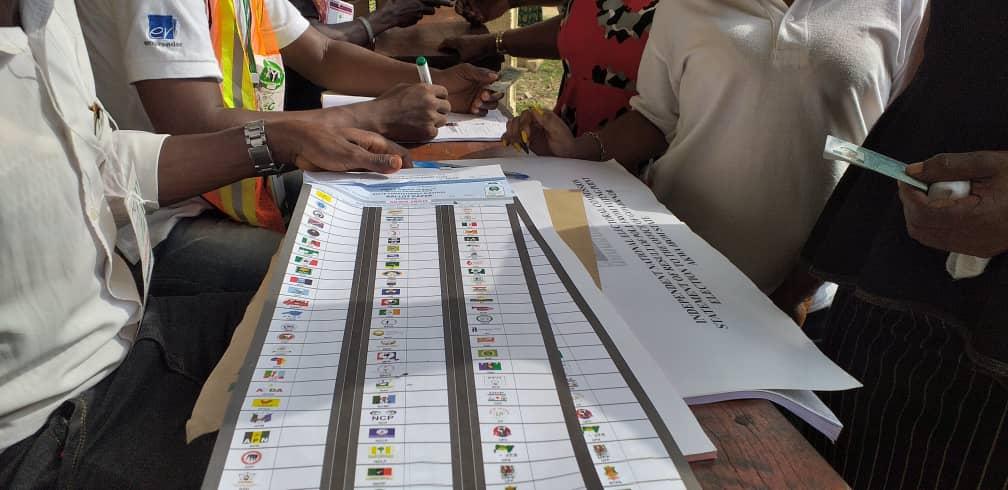 09:23 am: Governor Udom Emmanuel and his wife, Martha, cast their votes at Primary School Awa Iman, Awa 1, (Polling Unit Code 03-24-001), Onna Local Government Area of the state.
08: 26 am: Akwa Ibom state South Senatorial District. Eket LGA Ward 7 Unit 001 Election process is on-going. Voters have started queuing for accreditation and voting.
08:05 am: Uyo LGA Ward 6, Unit 009, sensitive materials, voters and officials are on ground. Presiding Officer addresses the voters, as they get ready to resume voting.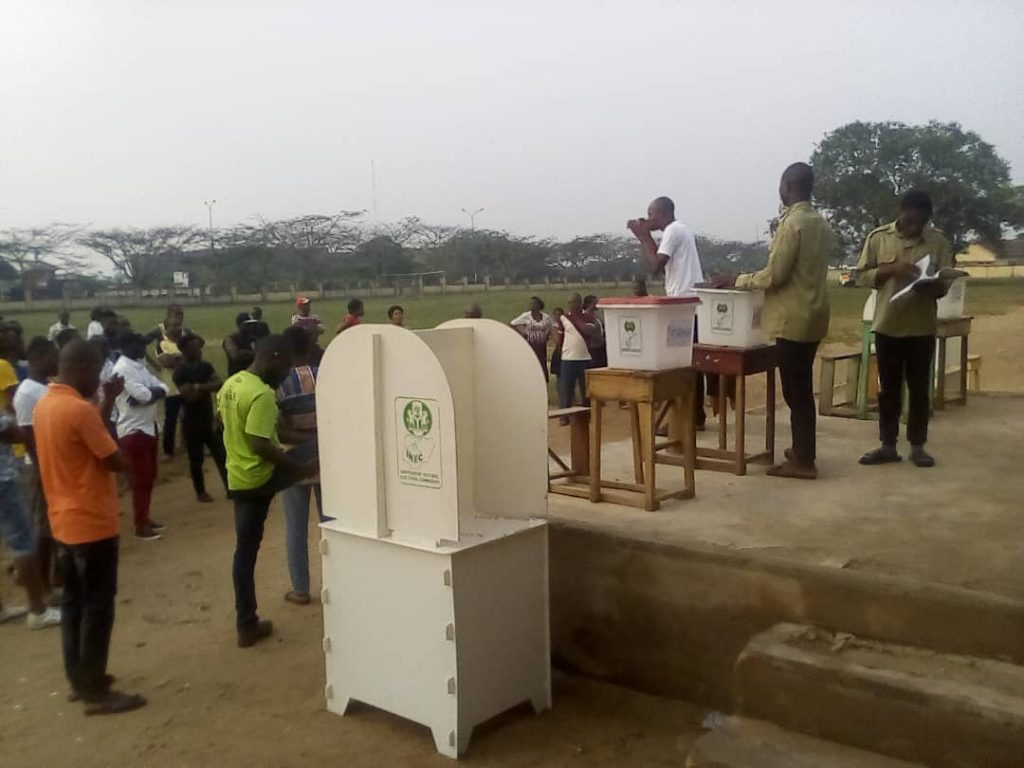 7:00 am: Etinan LGA Ward 5, unit 003 Voters and officials are ready and waiting for 8 am kick off time.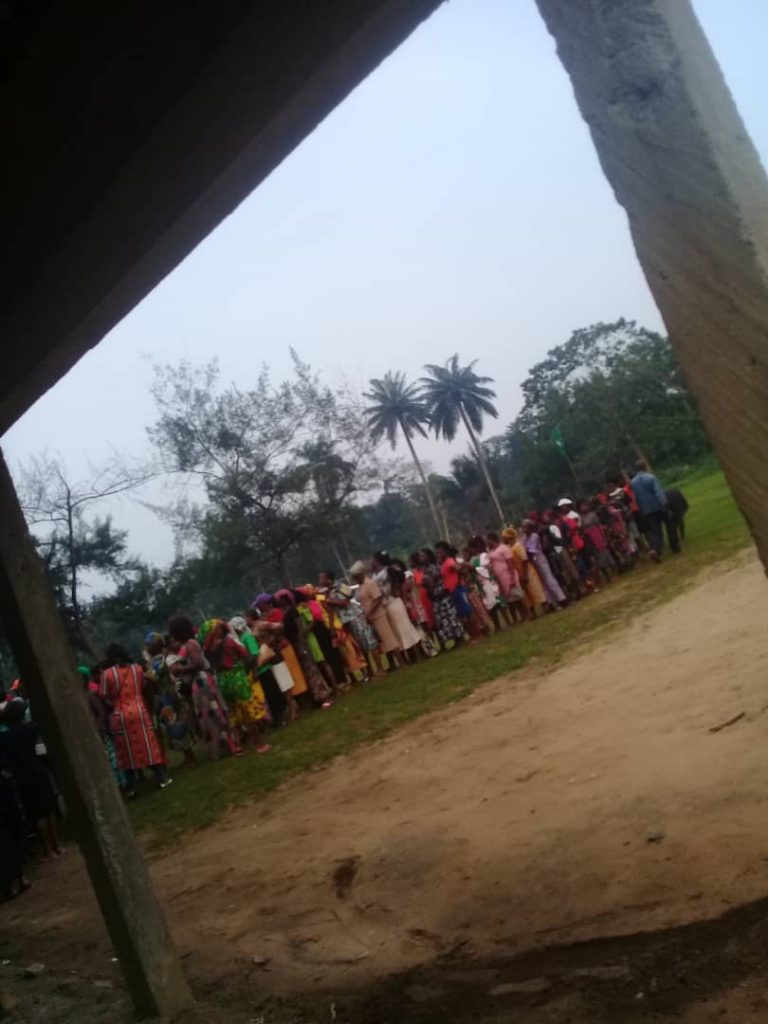 5:05 am: Military aircraft lands at Victor Attah International Airport in Uyo, the Akwa Ibom state capital. Military trucks offloaded unknown materials from the aircraft with military personnel refusing the Airport authorities access to inspect.